The Evolving Landscape of VoD
The world of video on-demand (VoD) has revolutionized the way we consume media. With the rise of streaming platforms, more and more people are opting for on-demand content that offers convenience and flexibility. If you're looking to grow your VoD business in 2023, here are the top 10 platforms you should consider leveraging to reach a wider audience and maximize your success.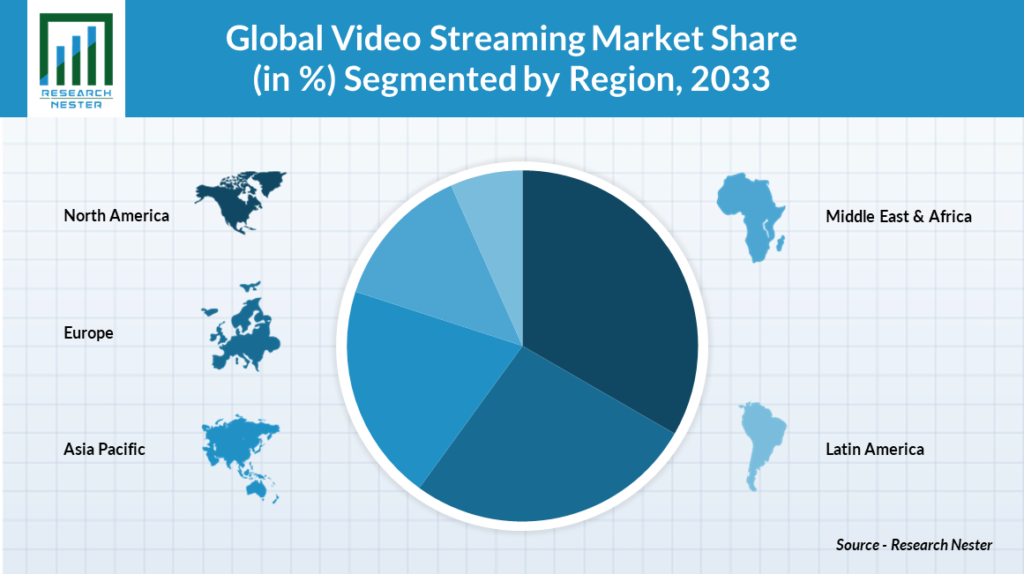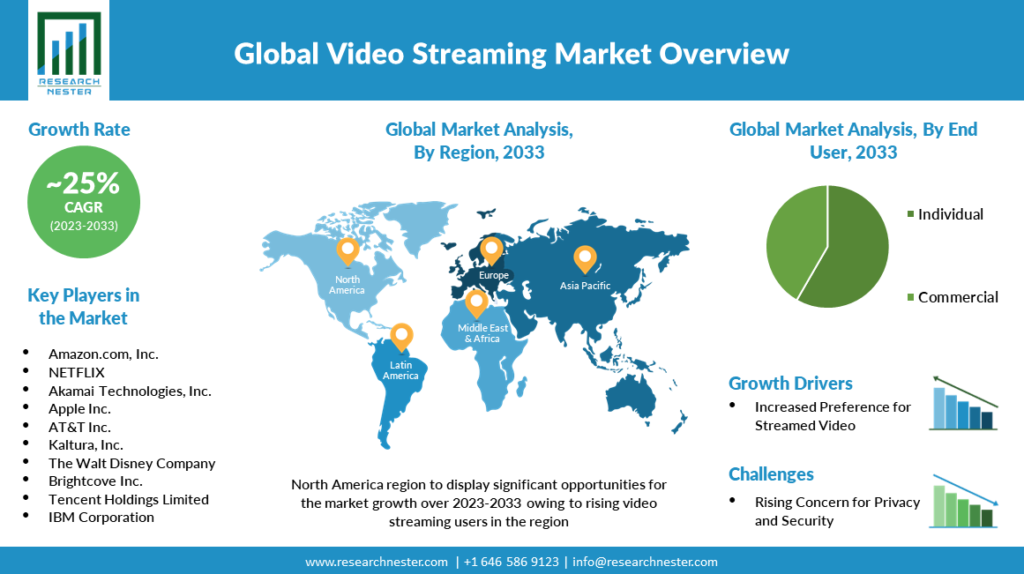 1. Netflix
As the pioneer of the VoD streaming app industry, Netflix continues to dominate the market with its extensive library of movies, TV shows, and documentaries.
With a user-friendly interface and powerful recommendation algorithms, Netflix keeps its audience engaged and satiated by continually adding new and diverse content.
By joining the Netflix bandwagon, you gain access to a global subscriber base and the opportunity to showcase your content on a platform trusted by millions.
2. Amazon Prime Video
Amazon Prime Video has firmly established itself as a dominant and influential player within the Video on Demand (VoD) streaming landscape. Its extensive and ever-expanding library of original programming, spanning acclaimed TV shows and blockbuster films, caters to a broad and diverse viewership, ensuring that there is something for everyone.
With a range of subscription tiers available, including the option to combine streaming access with Amazon Prime's additional perks like complimentary shipping and exclusive discounts, the platform appeals to a wide spectrum of consumers, from casual viewers to dedicated shoppers.
Collaborating with Amazon Prime Video opens up an invaluable opportunity for content creators, as it grants them access to a vast global audience of millions of subscribers. This, in turn, delivers a substantial boost to their VoD enterprises, allowing them to showcase their creative works to a highly engaged and discerning audience.
3. Hulu
Hulu has garnered recognition for its extensive and diverse library of current and past TV shows, making it an enticing choice for viewers who want to keep up with the latest episodes of their favorite series. Its strategic partnership with major TV networks allows it to offer a wide range of content, including exclusive shows and movies that can't be found elsewhere.
By positioning your content on Hulu, you tap into a dedicated user base that deeply appreciates quality TV programming. This dedicated viewership creates a fertile ground for your VOD business to thrive, ensuring that your content reaches an audience genuinely interested in the type of entertainment you offer.
4. Disney+
Since its launch in 2019, Disney+ has swiftly ascended to prominence within the VoD industry. Offering an impressive array of beloved Disney classics, Marvel superhero movies, and Star Wars franchises, it holds immense appeal for families and fans of all ages, tapping into a sense of nostalgia and excitement.
The platform's exclusive content, including original series and movies set in the rich Disney universes, creates a sense of exclusivity and novelty among subscribers. This exclusivity, combined with the enduring popularity of Disney's brands, makes Disney+ a highly sought-after streaming service.
By capitalizing on the popularity of Disney+ and aligning your content with its family-friendly brand, you gain access to a massive customer base that prioritizes wholesome entertainment. This synergy provides a remarkable opportunity for your VOD business to flourish, as your content becomes part of the magical world that Disney has created for its global audience.
5. YouTube TV
platform Known primarily as a platform for user-generated content, YouTube has expanded its offering to include a live TV service called YouTube TV.
With a diverse range of channels and the ability to stream live sports and events, YouTube TV appeals to viewers who want a cable TV experience without the hassle of a traditional cable subscription.
By utilizing YouTube TV as a platform for your VOD business, you tap into a vast user base of content-hungry individuals, increasing your chances of success.
6. Apple TV+
Apple TV+ entered the VoD arena in 2019 and quickly made a name for itself by offering exclusive, high-quality original content produced by renowned filmmakers and actors.
With its sleek interface and seamless integration with other Apple devices, Apple TV+ caters to a tech-savvy audience seeking premium entertainment.
Partnering with Apple TV+ allows your VOD business to align itself with a brand synonymous with innovation and quality, attracting discerning viewers seeking cutting-edge content.
7. HBO Max
HBO Max has made a significant impact on the VoD landscape by offering an extensive library of HBO originals, hit TV shows, and blockbuster movies.
The platform's emphasis on premium content, including exclusives like the "Game of Thrones" series, appeals to viewers who crave immersive storytelling and cinematic experiences.
By leveraging HBO Max as a distribution channel for your VOD business, you gain exposure to a dedicated fan base of prestige television enthusiasts, setting the stage for success.
8. Peacock
Peacock, launched by NBCUniversal, offers a unique blend of on-demand content, including classics, current TV shows, and original series.
With both free and premium subscription options, Peacock caters to a wide range of viewers, making it an attractive platform for content creators.
By showcasing your content on Peacock, you tap into the NBCUniversal network's vast resources and promotional capabilities, expanding your VOD business's reach.
9. Roku Channel
The Roku Channel provides users with free access to a vast library of on-demand movies, TV shows, and live TV, making it a popular choice for cord-cutters.
Roku devices are widely used, offering viewers an easily accessible platform to discover and enjoy a wide range of content.
By aligning your content with the Roku Channel, you can leverage the platform's broad user base and establish a loyal following for your VOD business.
10. Vimeo On Demand
While it may not have the same level of mainstream recognition as some of its competitors, Vimeo On Demand offers a unique platform for indie filmmakers and creators.
With its focus on high-quality independent films, documentaries, and niche content, Vimeo On Demand attracts viewers seeking original and lesser-known works.
By showcasing your content on Vimeo On Demand, you can tap into a community of film enthusiasts and gain exposure for your VOD business in a more specialized market segment.
Conclusion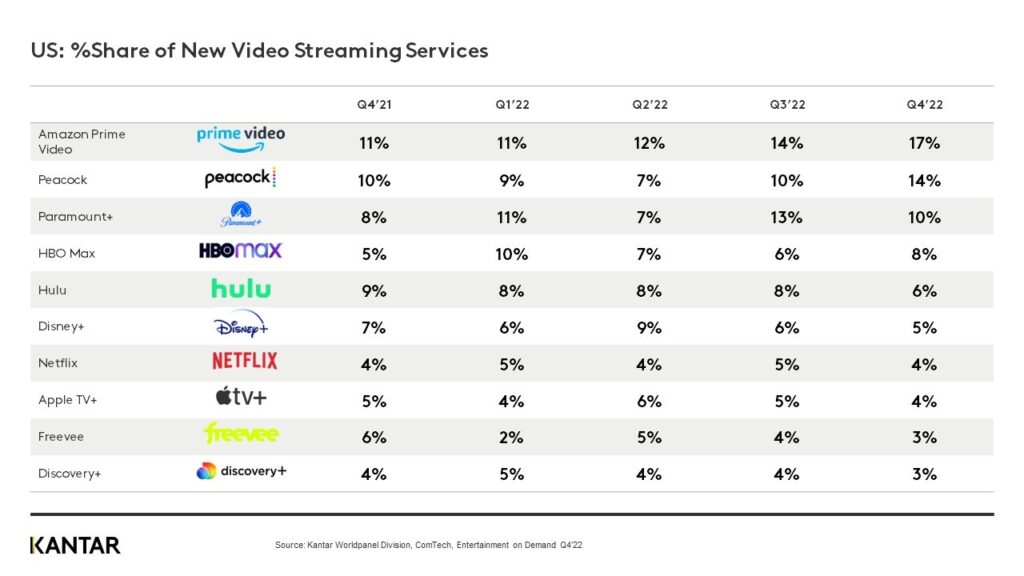 As the VoD industry continues to grow, it's crucial to position your business on the right platforms to maximize your chances of success. By leveraging the top 10 video-on-demand platforms mentioned above, you can tap into large subscriber bases, reach diverse audiences, and propel your VOD business to new heights in 2023. Remember to evaluate the unique offerings and target demographics of each platform to determine which aligns best with your content and business goals. Good luck as you embark on this exciting journey and take your VOD business to the next level!